Not categorized

Posted by

CSS Admin
Comments Off

on Portable Jammers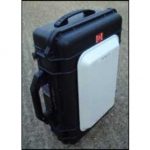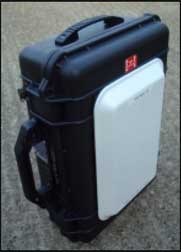 PJS 9+ JAMMING SYSTEM FOR GSM
The new PJS9+ is a high power, 50 watt, portable electronic counter-measure designed for use against GSM mobile telephones acting as trigger mechanisms for remotecontrolled improvised explosive devices (RCIEDs).
The PJS9+ incorporates an internal AC power supply and charger with wide input voltage range, as well as an internal 24 volt battery. It also utilises an integral high efficiency directional antenna
for focussing output power on a particular area or building.
The PJS9+ Mobile Telephone Jammer is briefcase-mounted. It is also available with a 30W per band jamming signal.
Specifications
Frequency range: 869-960MHz, 1700-1900MHz Output power: 50W ERIP per band Operating voltage: 24v DC Current consumption : Approx 10Amps @ 24v DC Modulation type: Proprietary swept Integrated antenna: Twin element flat plate directional antenna, 7dBi gain with 80° HPBW in both azimuth and elevation
Not categorized

Posted by

CSS Admin
Comments Off

on Standard Phone Jammers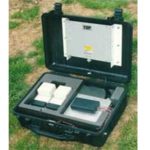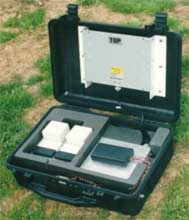 CTN105 BRIEFCASE CELLULAR TELEPHONE JAMMER
The CTN105 is a briefcase-mounted jamming system designed specifically for counter-terrorist activities, anti-bomb squads, special police and covert operations such as usedby anti-drug enforcement units. It paralyses and immobilises the 2 way full duplex RF linksbetween mobile cellular telephones and the local cellular cells with which they arecommunicating.All cellular telephones within the protected area of the activated CTN105 system will be unable toreceive or transmit calls. Other cellular telephones outside the range will not be affected.The CTN105 is designed to jam the downlink cellular signals which are used in the country wherethe jammer has been designated for use. Depending on the country where the CTN105 is inoperation, the equipment can be configured to simultaneously jam single, dual or triple cellularbands.
SPECIFICATIONS
Systems covered:GSM900, GSM (DCS) 1800, Iden/nExtel, CDMA/TDMA: AMPS, N-AMPS,PCS
Input Power:8 Watts
Input Voltage:22W
Casing:Weatherproof and [...]