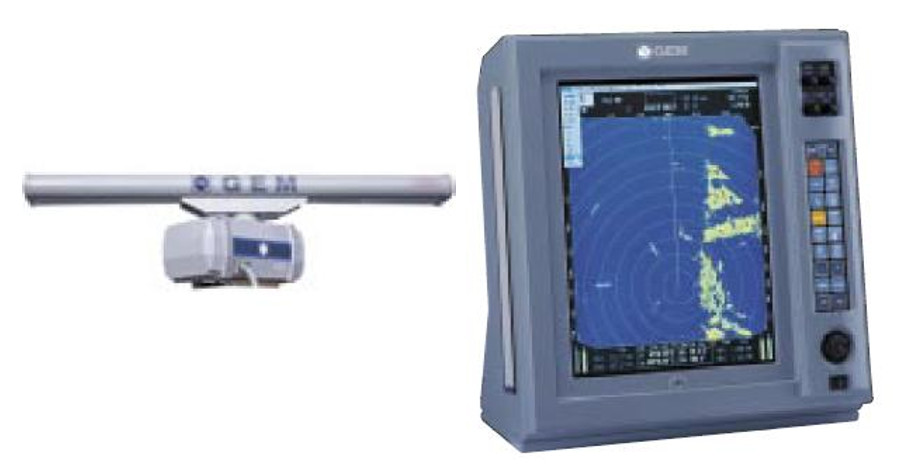 Marine Digital Color Radars 15" ATA (Mini ARPA)
LD-1504/4/M
Marine radar complete of waterproof color Display-DU74-15/M super TFT LCD 15" 1024×768 pixel. Range 1/16 to 64 n.m., ATA 12 target included. Open antenna-SU78-12N with built-in 4 Kw Power (nominal), Log. receiver. Array 4
feet-AU11-04N. Power supply 24 Vdc +10%. Installation cable 15 mt., kit of ancillaries, installation and operator manual.
Part number: PF103241
---
LD-1504/6/M
With Array 6 feet-AU11-06N
Part number: PF103224
---
LD-1504/7/M
With Array 7,5 feet-AU11-07N
Part number: PF103248
---
LD-1510/4/M
Marine radar complete of waterproof color Display-DU74-15/M super TFT LCD 15"1024×768 pixel. Range 1/16 to 72 n.m., ATA 12 target included. Open antenna-SU70-10N with built-in 12 Kw Power (nominal), Log. receiver. Array 4
feet-AU11-04N. Power supply 24 Vdc +10%. Installation cable 15 mt., kit of ancillaries, installation and operator manual.
Part number: PF103213
---
LD-1510/6/M
With Array 6 feet-AU11-06N
Part number: PF103214
---
LD-1510/7/M
With Array 7,5 feet-AU11-07N
Part number: PF103215
---
LD-1525/4/M
Marine radar complete of waterproof color Display-DU74-15/M super TFT LCD 15" 1024×768 pixel. Range 1/16 to 96 n.m. ATA 12 target included. Open antenna-SU71-05 with built-in 25 Kw Power (nominal), Log receiver. Array 4
feet-AU11-04N. Power Supply 24 Vdc +10%. Installation cable 15 mt, kit of ancillaries, installation and operator manual.
Part number: PF103272
---
LD-1525/6/M
With Array 6 feet-AU11-06N
Part number: PF103271
---
LD-1525/7/M
With Array 7,5 feet-AU11-07N
Part number: PF103275
---