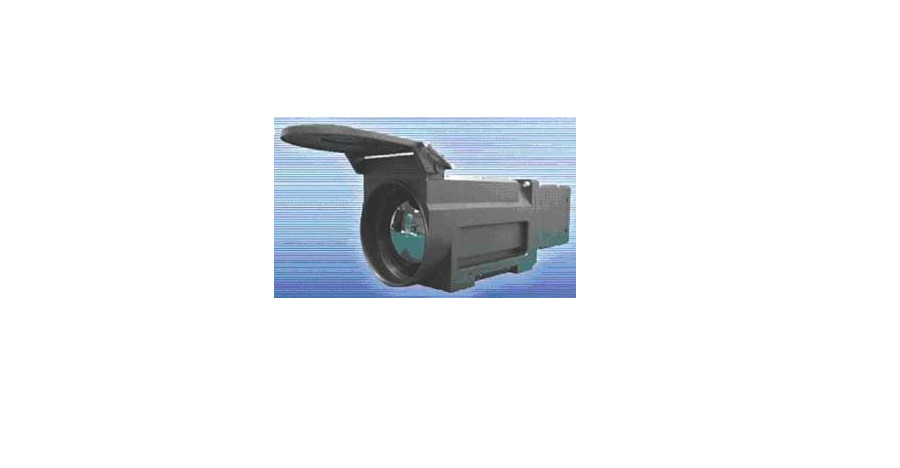 CSS offers tailored security solutions to Police, Special Task Forces, Army, Air force, Navy and Law Enforcement Agencies.
CSS has developed strong partnerships with product and service providers that share the same vision of exceeding our customer's expectations regarding state-of-the-art physical and structural security.The object of our cooperation is to provide innovative leadership in all aspects of security which means you will get the cutting edge, highest quality, and most cost-effective products.
Extremely Long Range Monitoring Infrared Thermal Camera

Extremely Long Range Action
All-round Remote Control Function
Hermetically sealed housing
Optional silicon protecting window
Auto-adjusted air and land detection mode ensures good image quality in any harsh environment, especially in desert and hash temperature
Intensifies information captured from long range flight target and tiny object

As extremely long range monitoring infrared thermal camera, IR 136 features more unique and professional technologies. Integrating with high sensitivity mid wave detector and 240/60mm optics, it tracks aircraft more than 200km away. Dual field of view and electronic zoom enables early situation awareness and fast target recognition. With indurative metallic housing and optional silicon protecting window, IR 136 can be used in any harsh environment.

Please click here for technical information and complete product brochure.
THERMAL SECURITY CAMERA

Light-weight & High Performance
Total Water Proof
Rugged, compact & easy to operate
Analog signal output
Electronic zooming
Optional Remote controlled keyboard
Optional Lenses

Affordable and compact, Thermal Security Camera IR 210 is ideal for integration into various CCTV security systems for active surveillance against intrusion unauthorized approach and other potential safety hazards. With night-piercing capability, IR 210 makes it unnecessary to utilize image enhancers or extra lighting for detecting any intruders. Recognition, detection and identification ranges are dependent on the choice of available lenses 19mm, 40mm, 50mm and 75mm.

Please click here for technical information and complete product brochure.
Border Patrol Handheld Thermal Viewer

Features & Benefits

High sensitivity, long range detection.
Compact, light weight and low power dissipation.
High reliability, long life and easy maintenance.
Powerful function and good extendibility.
Standard interface ensures easy integration and continuation.

Both visual image and infrared image availability enabled by the built-in telescope of laser range finder and infrared camera.Combining infrared camera, GPS, Laser range finder with integrated visual telescope and electronic compass, the boarder patrol handheld infrared thermal viewer IR 513 enables target observation in sky, on land or sea in both days (visual light telescope) and nights (infrared camera), measurement of target distance, indication of target direction and location. The measuring results will be sent to command system via communication device (IEEE1394 high rate interface optional for real-time transfer of image to PC & RS232 communication (RS485/RS422 optional) to achieve camera control) by connecting it with performed interface. It is suitable both for movable and immovable use.

Manual adjustment of brightness & contrast ensures best image quality according to specific environment condition.Automatic adjustment of brightness & contrast improves image with best viewing effect for human eye. With 2X Electronic zoom, optional Multiple color display, Dual-channel composite video output, IR 513 is ideal for police, suppressing smuggling, fire fighting, law enforcement and coastal surveillance.

Please click here for technical information and complete product brochure.
Portable Handheld Thermal Viewer

Backed by the world class thermal vision technology, IR 519 allows for complete visibility in total darkness over long distance. Rugged and easy to use, it enables swift detailed imaging, provides superior reliability and enhances security for either mobile or fixed applications. Absolutely it is the industry standard for security professionals, law enforcement agencies and safety departments.

Standard Configuration
IR 519 thermal camera
90mm IR lens
OLED viewfinder
Li-ion battery & battery charger
Video cable
RS 232 cable
User Manual
Carrying case

Please click here for technical information and complete product brochure.
Helmet Thermal Infrared Goggle

Multipurpose Role

Hands free helmet mounted thermal goggle.
Hand held thermal infrared viewer.
Compact and precise thermal weapon sight.

IR 528 is a robust military grade multipurpose thermal system. It can be used as a thermal weapon sight, handheld monocular or head mounted infrared system. This unique item is the top of the line in rugged light weight soldier operated man portable thermal systems. We are proud to introduce the world's first three use thermal infrared imaging goggle, weapon sight and compact viewer. IR 528 offers an advantage over night vision goggles. It can operate in daytime and in no light conditions. It is the smallest and more versatile thermal infrared imaging device available, with an affordable pricing.

Please click here for technical information and complete product brochure.
VIDEO & AUDIO SURVEILLANCE BRIEFCASE

The video and Audio surveillance Briefcase is a smart executive Briefcase containing a cleverly concealed colour CCD camera with a tiny 1mm diameter pin-hole lens and also a high gain audio microphone. The equipment is supplied with a small remote controller which provides the operator with "hands-free" ability to activate and de-activate the surveillance briefcase's video recorder and microphone.

The surveillance Briefcase provides an inexpensive, easy-to-use and high quality solution to visual surveillance applications. Inside the briefcase is a specially modified digital video and audio recorder enabling the oprator to quickly play back and view the recorded tape.
Tx300 MICRO CCD CAM VIDEOLINK SYSTEM

The Tx300 is a small, weather-resistant, anodized aluminium cube containing a high resolution, low-light CCD monochrome camera connected to a powerful 1 watt video link transmitter. It is supplied as a complete system including a videolink receiver with a directional antenna, cables and connectors. A11 one needs to accompany the system is a power supply for the Tx300 (12 volt car cigarette power lead, 12 voltbattery or mains power supply) and a monitor/recorder for the recieuiver.

The TX300 is designed as a quickly a deplorable covert surveillance system suitable for unattended surveillance applications either inside a building or outdoors. The system is also suitable for use inside a vehicle when used with f an antenna mounted on the outside of the vehicle.
BODYWORN VIDEO AND AUDIO SURVEILLANCE KIT

The Bodywon video and Audio surveillance Kit is used by specialist police, security and custom units, particularly for anti drugs applications. The kit consists of micro PCB colour camera, incorporating a tiny 1 mm pinhole lens, plus a high gain audio recorder. The kit is usually cleverly conceals in a lightweight 'bomber-style' suede jacket which will withstand the closest inspection.

The micro PCB camera is linked to a small control box and a digital video and audio recorder which has been specially modified. The recorder provides up to three hours of recording l time.
NECKTIE SURVEILLANCE KIT

The Neck Tie Surveillance Kit consists of a tie incorporating a concealed high resolution CCD colour camera with a pin-hole sized lens, as well as an audio microphone.

The camera which is cleverly concealed in the center of the clip-on tie, is angled slightly upwards for better viewing. The camera and microphone are linked by 2-3 feet to a power supply and a remote controlled on/off switch, as well as a modified digital video recorder.
AF96 ZOOM CAMERA

The AF96 zoom Camera System is a ruggedised high resolution colour CCD camera with an extraordinary powerful 120-1200 zoom lens which is capable of reading a visiting card from a couple of hundred metres and can distinguish with extreme clarity an individual at up to 1 mile range.

The AF96 System can be mounted on a tripod and can also be supplied with a 1 .6 watt videolink transmitter and receiver, together with a power supply, for unattended use in an observation position and for transmitting the image to, another position. Alternatively the camera can be incorporated with other a CCTV cameras to guard an important location. Once the camera has been positioned and the zoom lens focused onto the target, the system can be left unattended for long-term surveillance applications.
REMOTE-CONTROL MICRO VIDEOLINK TRANSMITTER

The Remote-control Videolink Transmitter is a matchbox-sized 30mW unit that has been designed for long-term covert video surveillance applications. It comes in a black, weather-resistant aluminium alloy case and uses a very low standby current of 180uA. It has a switch DC output to provide power to a camera.

The Remote-control Videolink Transmitter operates on a frequency of 9.5 – 10.5 GHz, which is virtually impossible to detect accidentally. It is supplied complete with a 418MHz keyfob remote-control activator and can also, if required, be supplied as a compete system with a pin-hole colour or monochrome camera, 12v mains power supply and receiver.
MOVEMENT DETECTOR CCD

SURVEILLANCE SYSTEM

The Movement Detector CCD Surveillance System is a highly cost-effective system similar to our Micro CCD surveillance system. It differs in that the micro-sized colour pin-hole camera is incorporated into a passive passive Infra-red movement detector (PIR) and is only activated when movement occurs within approximately 12 metres.

The system is exceptionally easy to install and the PIR's pin-hole lens is virtually impossible to detect The PIR, which looks and works in the same manner as a standard movement detector, is screwed onto a wall and is connected, via 60 foot of cable.
LOW-COST MICRO CCD SURVEILLANCESYSTEM

• Exceptional quality pictures

• Low-cost

• Wide angle auto-iris lens

• 1mm pin-hole lens

• Simple to Install

• Virtually impossible to detect

The Micro CCD Surveillance system incorporates a color pin-hole camera which is virtually impossible to detect and which is normally supplied built into a fire alarm remote indicator, but can be supplied in any suitable casing as required.
PIN-HOLE CCD CAMERA WITH PAN, TILT & ZOOM

The micro-sized, state-of-the-art monochrome CCD camera is ideal for covert surveillance applications. It is only one and a half inches square, yet is a full function, ultra low light camera needing only 0.05lux, which outperforms the human eye.

The pin-hole camera is supplied as a complete system including a pan and tilt chassis with motorized zoom lens. This enables the camera to be remotely controlled through 120* pan and 120* tilt movements, coupled to a 10-50 motorist zoom lens.
ELF POCKETSCOPE

The small-size ELF Pocketscope has replaced the original NightSpy Pocketscope and is an inexpensive, compact night vision device which can easily fit in a pocket or be carried in the pallor one's hand. It is ideal for night patrolling, observation, personal protectionism night navigation on land or sea and is the smallest first generation night vision device currently available. It has the same high quality intensifier tube as the original Nightspy.
PHANTOM 160 NIGHT VISION POCKETSCOPE

• Rugged & Waterproof

• Compact & Lightweight

• Camera/Video adaptable

The Phantom 160 is a new, highly cost-effective, hand-held pocketscope incorporating a top quality Gen 2 Plus intensifier tube.

The Phantom 160's high performance multi-coated optics and comfortable eyepiece provides a high resolution, undistorted image under the darkest conditions.
RECON-2 NIGHT VISION GOGGLE

The new Recon-2 is an advanced, rugged. Nightvision Goggle which incorporates a top quality, Mil spec, Gen2 Plus intensifier tube that has been designed for military, police and security work where high quality image, in very low light conditions, is required.

The Recon2 incorporates an infra-red illuminator which enables the user to see in zero light conditions. This can also be particularly useful for close-up applications, such as map reading.
NVS7 NIGHT VISION BINOCULAR/GOGGLE

• Supplied with x4 magnification lens

• Built-in infra-red

• Waterproof to 2 meters

The NVS7 is a high performance, well-priced and battle-felted night vision device which is provided with a high resolution Gen 2 Plus intensifier tube, ax1 and x4 lens, as well as a headmount which enables the equipment to be hand-held or used hands-free.

Designed to military standards the NVS7 represents a new standard in single tube night vision technology and, with its built-in infrared illuminator, it can be used in zero light conditions.
FUJINON FMTR 8 x 50 DAY/NIGHT BINOCULAR

• High resolution 8×50 binoculars and night vision instrument in one

• Quick and easy interchangeable oculars for day or night-time use

• Exceptionally bright and clear images

• X8 magnification for distance observations during the day and night

• 50mm objective lens of unusually sharp, bright images

• Rugged and waterproof

The Fujinon FMTR 8×50 Day/night Binocular uses two sets of interchangeable oculars to provide a top quality binocular for daytime use, together with a Gen 2 plus intensifier tube which provides clear vision at night.
Acuter Surveillance Scope

The Acuter Surveillance offers exceptional optical performance making it ideal for surveillance operations where crisp, bright, sharp, high-resolution images are required.

The Acuter Surveillance Scope is supplied with both a tripod and a C-mount adaptor for use in the photographic mode. Focusing is ultra-smooth and the telescope tub is covered with a protective rubberised paint Irish to help protect R from the element.
CENTURY SEAPRO 750C 7×50 BINOCULAR

The Century Seapro 750C waterproof binocular incorporates an in-built compass as well as top quality optical technology. Multi-coatings on every lens help treasure superlative light transmission and contrast, as well as crisp and brilliant wide-angle images over long distances.

The rubber-armoured Century Seapro 750C is sealed with 0-rings and is also filled with nitrogen gas to ensure it is waterproof, and to minimise effects of temperature change. This makes it ideal for military applications.

The Century Seapro 750C comes complete with carrying strap, case, rain guard and lens cloth.

• In-built Suunto compass

• Waterproof

• Magnification x7

• Field of view: 1000m@ 122m
SURVEILLANCE BINOCULARS WITH ZOOM LENS

The amazing 8-20 x 50 Zoom Binoculars provides excellent optical quality and the capability of zooming from 8 to 20 times magnification. Its high power performance and rugged design make it ideal for surveillance purpose.

The high quality 50mm lens enables one to see objects or people easily in incredible detail. The multi-layer optics are coated to provide exceptionally sharp images and improved contrast in per lighting a conditions whilst, at the same time, filtering out harmful UV rays in strong sunlight.
TX101 DUAL POWER UHF TRANSMITTER• 2 Output power levels

• 100mW high power output

• Ported electret condenser microphone

• Detachable flexible antennas

• Competitively priced

The TX101 is a rugged and powerful surveillance transmitter that has been designed for use in a room or for body worn applications.

The unique feature of the TXIOI is that it can be set to one of two power modes. High power is for use when long-range transmission is required (over 1500m in line of sight tests) or for use in built-up areas. Low power is for when less range is required or to preserve battery life (which can be up to 10 days).
REMOTE-CONTROLLED MICRO BUG TRANSMITTER SYSTEM

This state-of-the-art system was originally designed for professional use over 15years ago but is still very widely used. The system consists of a high quality, crystal controlled, remote-controlled micro transmitter, an activator transmitter and dedicated receiver. The reciever can be linked to a voiceactivated recorder or, alternatively, it can be used with a repeater (see ref: SU193) to increase the signals, range significantly.

The RF bandwidth means each module will cover its complete frequency band without degradation in performance. The equipment can be supplied with any specifics UHF or VHF frequency, thus ensuring that interception of the signal is extremely difficult.
ENCRYPTED MICRO TX TRANSMITTER SYSTEM

The Encrypted Micro TX Transmitter System has been in use with many government surveillance teams worldwide for many years, and can be provided in any UHF or VHF frequency required. The equipment is the same as the standard Micro TX System except that it also contains a scrambler, or encryption, board. The high level of encryption ensures that anyone who tries to capture the crystal-controlled Micro TX encrypted signal will not be able to interpret the signal.

The system is provided complete with dedicated receiver, earpiece, plus connecting cable for use with a voice-activated, reduced-speed recorder. As with the standard Micro TX, this equipment is guaranteed against faulty workmanship for 3 years.
FM ROOM TRANSMITTER

The FM Room Transmitter is a low-cost, free-oscillating audio surveillance device that can be monitored by any inexpensive air-band radio receiver and most analogue domestic or vehicle radios.

Because of its low cost, the FM Room Transmitter is ideal for use either as a training device or for use in operations where retrieval of the transmitter is likely to be difficult.
EMT MAINS TRANSMITTER

The EMT Mains-powered Transmitter is intended for long-term operations or in target areas where access may be difficult.

Once the EMT Transmitter is installed, it is maintenance-free and can operate for many years. Its compact size and internal electret microphone enables it to be easily concealed within electrical fittings or inserted into wall cavities
UHF PROBE MICROPHONE TRANSMITTER

When access to the target area is restricted, the probe Transmitter may be practical solution. One of the two 250mm or 150mm needle-like probes that are provided is inserted into a crack, or into a prepared 1.5mm hole, through to the target room.

With the use of the transmitter, which has an external microphone connected to the probe, clear audio signals are obtained.
PEN TRANSMITTER SYSTEMThis beautifully crafted, fully functioning ballpoint pen contains a highly sensitive microphone and a top-quality, crystal-controlled transmitter. It is ideal for use in highly security-conscious environment, where it will pass even the closest inspection.

The pen Transmitter can be supplied as a complete system along with a dedicated receiver, ear piece, recorder and connecting cable.
CALCULATOR TRANSMITTERThe calculator transmitter, like the Pen Transmitter, is ideal for mobile operations or where the monitoring site is not in the control of the operator.

This everyday object, which works as a normal calculator, will not attract any attention. Miniaturised, surface-mount components ensure that usually even the smallest whisper is transmitted to a nearby receiver (not supplied as standards).
MAINS PLUG ADAPTOR TRANSMITTER

The Main plug Adaptor looks and works like any genuine mains plug, but incorporated inside is a tiny crystal-controlled microphone transmitter. The transmitter module can be concealed inside any international standard mains adaptor.

Once plugged into a mains socket, the , transmitter will continuously transmit conversations – using the power from the mains – to a receiver which will be placed nearby.
PERFORMA 800 UHF TRANSMITTER & RADIO SETThe new, low cost, crystal-controlled Performa system incorporates the MIC800 Wireless Microphone which uses the latest 800MHz PLL technology as well as the REC800 2-channel Receiver.

The MIC800's wide band offer superb clarity and its high sensitivity microphone can pick up most sounds within 10 metres and transmit them up to 560 metres range in an open area.
ULTRA-SLIM UHF ROOM TRANSMITTER

The new Ultra-Thin UHF Room Transmitter is the smallest and the lightest transmitter in our range. At 50mm x29 and just 5mm thick it can be easily concealed inside a book, wallet, pocket etc. or it can even be slid under a door.

Unlike most other room transmitters this model has no protruding external antenna, it uses a highly efficient internal "loop" antenna lo keep the overall size to a minimum.
MICRO TELEPHONE TRANSMITTERThe Micro Telephone Transmitter is a tiny device, which will transmit both sides of a telephone conversation whenever the telephone is in use.

The crystal-controlled Micro Telephone Transmitter fits into a telephone handset terminal box or at any point where one has access to the telephone line to be moored. It is Tenneco to tile telephone line in series and is powered by the telephone line itself and so can last indefinitely. Transmission only takes place when the telephone handset is lifted.

The Micro Telephone Transmitter is a tiny device, which will transmit both sides of a telephone conversation whenever the telephone is in use.
MAINS PLUG ADAPTOR TRANSMITTER

The Main plug Adaptor looks and works like any genuine mains plug, but incorporated inside is a tiny crystal-controlled microphone transmitter. The transmitter module can be concealed inside any international standard mains adaptor.

Once plugged into a mains socket, the , transmitter will continuously transmit conversations – using the power from the mains – to a receiver which will be placed nearby.