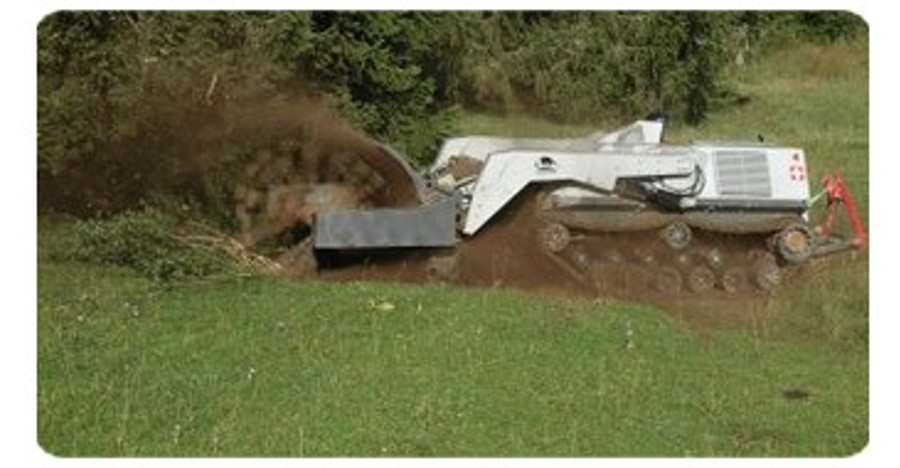 CSS provides comprehensive equipment for demining and mine clearance operators to assist the removal of land mines.
Digger D-2

The Digger D-2 is a lightweight, remote controlled demining and vegetation clearance vehicle for mine clearance assistance work. D-2, Digger provides deminers in the field a high-quality product, which fulfills their needs for an affordable price.

The Digger D-2 concept is based on requirements given by deminers in the field, but is completed by new tools, what allows the vehicle to be used for different tasks. Digger DTR wants to stay in permanent contact with people from the field, in order to continuously integrate their wishes and remarks in the products.

All components used and designed for the D-2 are robust and easy to maintain. Actually, the use of simple technology allows the D-2 to be repaired and maintained easily in the field.

The weight of D-2 allows it to be easily transported on a 6×6 truck, which is an essential condition for the use in remote and isolated mine fields.

With its multi-tool concept, the D-2 can be used as a component of the well known "toolbox" for mine clearance. The first tool developed by Digger DTR is a vegetation clearance mulcher. Current available tools are a flail, a magnet and a large variety of standard Caterpillar® tools. A Caterpillar® quick coupler allows tools to be easily changed. This concept allow the Digger D-2 to be efficiently used for different mine clearance assistance tasks.

The D-2 is equipped with a four cylinder John Deere diesel engine with 4.5 litre displacement. It develops a maximum power output of 140 hp (104 kW) at 2200 RPM. The maximum torque is 540 Nm at 1400 RPM. This engine is designed for use in heavy industry and extreme environments, what gives it a good reliability. It fits to the latest European exhaust emissions norms.

Remote control ensures operator security during work with the Digger D-2. Behind his protection shield, he controls all the functions and data from the machine. The ergonomic designed transmitter with 2 joysticks and different function buttons allows the operator to command precisely the movement of the vehicle. The transmitter voltage is 12 V, so that a simple car battery can be connected when accumulator is down.