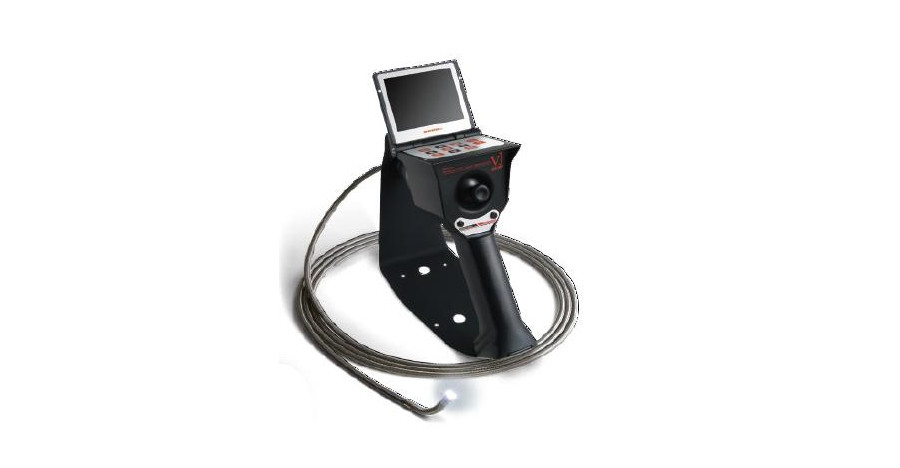 CSS Pakistan has teamed up with RF System Lab to deliver you the VJ-Advance Articulating Borescope. It is the most portable, easiest to use and full-featured video borescope on the market. The VJ-ADV delivers exceptional value and outstanding quality.
Joystick-controlled Articulation
The VJ-ADV provides precise control of the articulating tip through the use of a thumbactivated joystick. This joystick responds to the slightest movement of your thumb and allows for real-time movement of the camera tip in all directions.
VJ-Advance 3.9mm and 6.9mm
The VJ-ADV is available with insertion tube lengths ranging from 1.5 to 5.0 meters. The scopes operate on two AA batteries and has, adjustable LEDs, and stain-less steel-braided insertion tube.
Stand-Alone Imaging Unit
The VJ-ADV is an all-in-one system that combines an articulating borescope with an onboard imaging system. As you conduct an inspection, jpg images can be captured with the click of your index finger. Another button next to the joystick allows you to start and stop video recording. The intuitive control panel allows you to review images and video on the built-in monitor.
Features Include:
4-way joystick articulation
6.9mm or 3.9mm diameter
Medical-grade digital camera
Image, video, and audio capture
Variable LED illumination
3.5" built-in LCD monitor
Removable MicroSD memory
Software included
Hard-shell carrying case
Product Brochure: Video-Borescope-System-Brochure