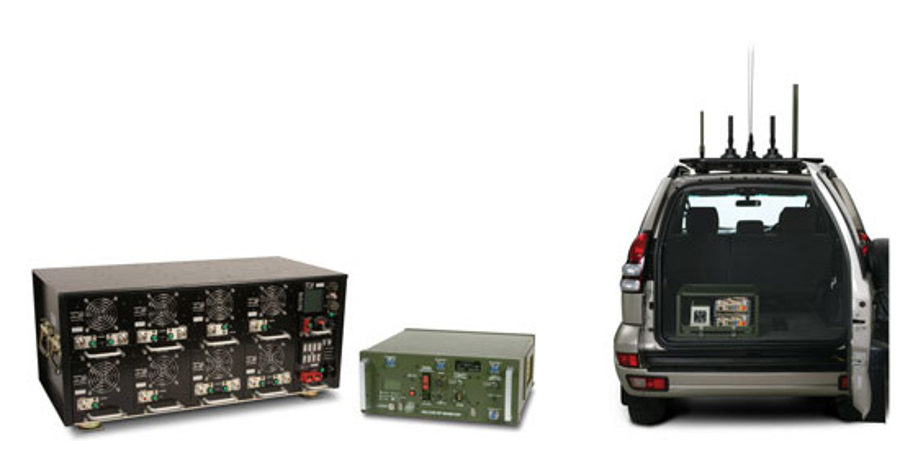 The new Griffin Vehicle Mounted Digital Jamming System is a sophisticated system, designed specifically for vehicle mounted use.
The 'Griffin' transmits powerful jamming signals over a wide frequency range, using the latest digital technology that surpasses the performance of analogue systems.
The Direct Digital Synthesis (DDS) technique allows for the use of energy efficient counter measures and provides greater range for lower overall output power. The 'Griffin' causes nearby receivers to become inactive. As the 'Griffin' is a digital system it is highly flexible, the inhibiting frequencies can be programmed so that the signal power can be concentrated onto particular spot frequencies or threat bands if required. The 'Griffin' is effective against most types of radio, as well as all cellular telephones and W-LAN.
The 'Griffin' has been introduced to provide comprehensive wide frequency range jamming, including 3G and wireless LAN as a counter measure to the increased incidents of terrorists using cell phone infrastructure to detonate remote control bombs. The 'Griffin' Vehicle Mounted Digital System is the latest variant of the proven SVJ8 system.